As far as I know, there have been 4 different styles of magazine offered for sale for the 356TSW Chambered autoloaders.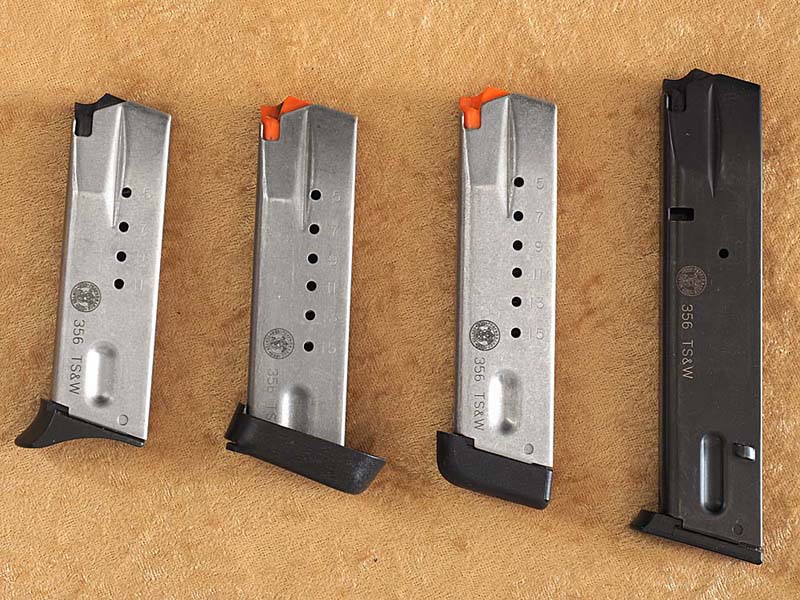 I know the two in the middle are the same magazine body with a different floor plate
I seem to recall some different (longer) magazines for the prototypes and Brileys. I just do not know if those were marked 356TSW.
Hopefully their owners will post some pictures.